News
Posted by Terrence Daley on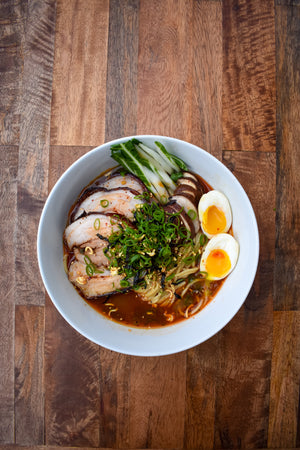 Tonkotsu is translated to "pork bone-broth" in Japanese. This incredibly deep and rich broth is not for the faint of heart and takes a full day or at least overnight to make. Plan accordingly. I always make extra so I can freeze it and pull it for whenever I'm craving this amazing dish. This recipe is my version of Tonkotsu broth that I have changed with the addition of smoked ham hocks and pork bones. I keep in my freezer after anytime I BBQ so they are ready to go when I need them. This recipe is for the broth itself. All...
Posted by Terrence Daley on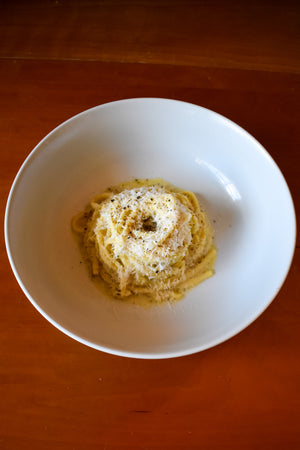 Cacio e pepe has been a staple in Roman cuisine for centuries. It's one of my favorite pasta dishes because of it's simplicity--cheese, pasta, fat, and water is all it takes to create an amazing dish. Cacio e pepe literally means "cheese and pepper". It is traditionally made with tonnarelli noodles, but our version uses the larger bigoli. We feel like our larger, coarser noodles help emulsify the sauce, allowing it to coat them creating an extremely decedent and velvety sauce with an incredible chew and mouth feel.    Yield: 4 to 6 servings    Prep Time: 15 minutes    Cook Time: 5...
---